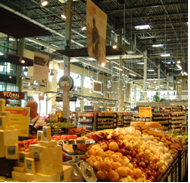 The Commercial Building Partnerships (CBP) initiative is demonstrating dramatic energy savings in commercial buildings. Through this cost-shared initiative, partner organizations team with Building Technologies Office (BTO) representatives and others to improve energy efficiency in new and existing buildings. U.S. Department of Energy (DOE) national laboratory staff and private-sector technical experts provide energy analysis support and engineering expertise to explore energy-saving ideas and strategies. Organizations not involved with CBP will benefit from the lessons learned, broadening the impacts of this innovative initiative.
See the CBP fact sheet for more information.
From Innovation to Impact
The 42 CBP partners represent many of the nation's largest and most influential commercial building owners and operators. Partners implement energy efficiency strategies that meet their business criteria in specific building projects, and the resulting energy performance is measured to ensure it meets expectations. Partners are committed to replicating low-energy technologies and strategies from their successful CBP projects throughout their building portfolios, which represent nearly 4 billion square feet of commercial real estate.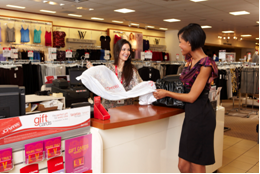 Further replication occurs as other organizations take advantage of lessons learned and as private-sector technical experts incorporate CBP innovations into other projects. Publicly available CBP case studies, developed as the projects advance, contain project data and a wide variety of resources to help building owners and managers save energy. Visit the Commercial Buildings Resource Database to see the latest CBP offerings.
Projects and Strategies
More than 50 new construction and upgrade projects are now underway at retail stores, grocery stores, university campus structures, mixed-use housing developments, offices, and warehouse/storage facilities across the United States. Visit the High Performance Buildings Database to learn more about current CBP projects.
Common Commercial Building Partnerships Strategies for Multiple Building Types
Upgraded fluorescent lamps and fixtures
LED display lighting
Daylighting
Variable speed rooftop supply fans
Variable speed hydronic systems
Energy recovery
Plug-load controls and efficient office equipment
Outdoor air optimization (demand-controlled ventilation, for example).
Common Commercial Building Partnership Strategies for Grocery Stores
Evaporative condensing
LED fixtures in low- and medium-temperature refrigerated cases
Doors on open medium-temperature refrigerated cases
Electrically commutated motors for evaporator fans
Variable frequency drives for condensers
Waste heat from refrigeration used for heating air and service water
Efficient commercial kitchen equipment.
Leveraging Other Efforts from the Building Technologies Office
CBP partners share best practices with peers by participating in BTO's Commercial Building Energy Alliances.  Some partners, such as Best Buy, CBRE, InterContinental Hotels Group, Kohl's Department Stores, PNC Financial Services Group, Prologis, and SUPERVALU, have also signed on to the Better Buildings Challenge, which aims to reduce company-wide energy use by 20% by 2020.
Commercial Building Partnership Background
CBP projects were competitively selected, with one round of selections in 2008 and another in 2010—the latter through a solicitation funded by the American Recovery and Reinvestment Act.
All partners have committed to ambitious energy-saving goals—new construction is designed to consume at least 50% less energy than ANSI/ASHRAE/IESNA Standard 90.1-2004 or 2007, and upgrades are designed to consume at least 30% less energy than either Standard 90.1-2004 or current consumption.