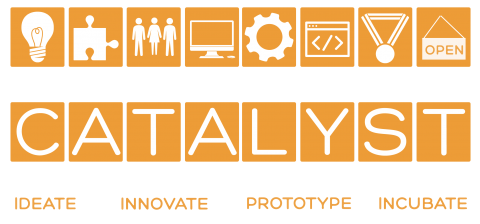 The Building Technologies Office (BTO) is partnering with the successful SunShot Catalyst crowdsourcing competition to identify and solve problems related to software development, data, and/or automation in buildings. Over $1 million in total prize awards will be available during the different competition stages!
The Catalyst competition consists of four phases:
Ideation: Those working in the building technology space are invited to submit problem statements describing challenges that need to be overcome in order to promote better engagement with building occupants and to improve energy management in a building. Participants are also invited to vote and comment on ideas that have already been submitted. (Note: 'Ideation' phase officially closed on July 15, 2015, but you can still submit and vote on problem statements.)
Business Innovation: Entrepreneurs, developers, working professionals, mentors, makers, doers, and enthusiasts are invited to submit video pitches on software solutions to problem statements submitted in the 'Ideation' phase. The video pitches are due August 14, 2015. Video pitches need to be submitted on the Catalyst website.
Prototyping: Winning teams from the Business Innovation phase will have 60 days to complete the development of a minimum viable product using the Topcoder platform.
Incubation: Winning teams from the Prototyping phase will receive help to start their businesses and accelerate the offering of new products and services to the marketplace. To win cash awards at this stage, teams will compete in a DOE-managed public Demo Day.
For more information, including complete competition rules and frequently asked questions, visit the Catalyst website.
BTO Catalyst Business Innovation Winners
In September 2015, the first cohort of BTO Catalyst Business Innovation winners were announced. The winning teams and their video pitches are:
All winning video pitches—including both BTO and Sunshot Catalyst winners—can be viewed on the Catalyst website.
Latest BTO Catalyst news
BUILDINGS DATA SOURCES
BTO Catalyst contestants are encouraged to utilize existing buildings datasets in their software solutions. Information about various available buildings datasets from the U.S. Department of Energy can be found on the following site:
Contact
For questions about the BTO Catalyst, please contact us at sunshot.catalyst@ee.doe.gov.