DOE's CHP Technical Assistance Partnerships (CHP TAPs) promote and assist in transforming the market for CHP, waste heat to power, and district energy technologies/concepts throughout the United States. Key services of the CHP TAPs include:
Market Opportunity Analyses – Supporting analyses of CHP market opportunities in diverse markets including industrial, federal, institutional, and commercial sectors.
Education and Outreach – Providing information on the energy/non-energy benefits and applications of CHP to state and local policy makers, regulators, energy end-users, trade associations and others.
Technical Assistance – Help end-users consider CHP, waste heat to power, and/or district energy with CHP in their facility, including assisting project development from initial CHP screening to installation.
The CHP TAPs offer technical assistance to facilities impacted by the Boiler MACT regulation.
Visit the CHP Project Profiles Database. Search by state, CHP TAP, market sector, North American Industry Classification System (NAICS) code, system size, technology/prime mover, fuel, thermal energy use, and year installed.
Contact the CHP TAP in your area and read this informative handout. CHP TAPs were formerly called the Clean Energy Application Centers (CEACs).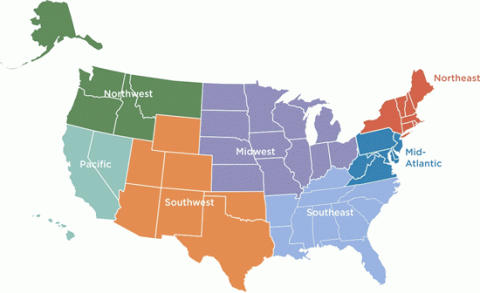 Mid-Atlantic
Jim Freihaut
Pennsylvania State University
814-863-0083
jdf11@psu.edu
Midwest
John Cuttica
University of Illinois at Chicago
312-996-4382
cuttica@uic.edu
Cliff Haefke
University of Illinois at Chicago
312-355-3476
chaefk1@uic.edu
Northeast
Tom Bourgeois
Pace University
914-422-4013
tbourgeois@law.pace.edu
Beka Kosanovic
University of Massachusetts
Amherst
413-545-0684
kosanovi@ecs.umass.edu
Northwest
David Sjoding
Washington State University
360-956-2004
sjodingd@energy.wsu.edu
Pacific
Jack Clark
Center for Sustainable Energy
858-244-1187
jack.clark@energycenter.org
Gene Kogan
Center for Sustainable Energy
858-633-8561
gene.kogan@energycenter.org
Southeast
Isaac Panzarella
North Carolina State University
919-515-0354
ipanzarella@ncsu.edu
Southwest
Christine Brinker
Southwest Energy Efficiency Project
720-939-8333
cbrinker@swenergy.org