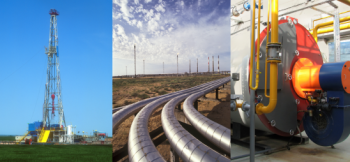 DOE will launch a collaborative effort with industry to evaluate and scope high-impact manufacturing R&D to improve natural gas systems efficiency and leak reduction. The goal of this effort is to establish an advanced manufacturing initiative.  AMO will lead this effort.
To get more information and receive emails about this effort, send AMO your contact information at AdvNGSysManuf@sra.com.
The agenda, participant list, and presentations from a workshop on this effort held November 12-13, 2014, are now available.