Glenn Podonsky - Director, Independent Enterprise Assessments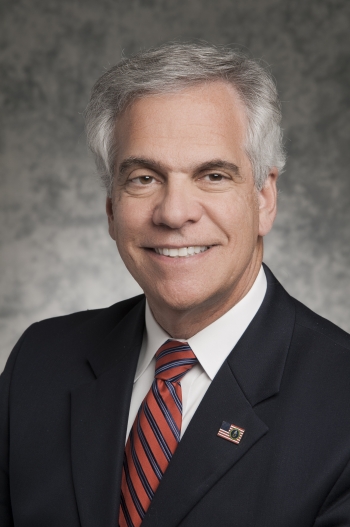 Mr. Glenn S. Podonsky was selected by the Secretary of Energy to be the Director of the Energy Department's Independent Enterprise Assessments. He reports directly to the Office of the Secretary of Energy. He is responsible for enforcement and independent oversight of environment, safety, and health, safeguards and security, cyber security, and emergency management programs within the Department and the National Nuclear Security Administration. Mr. Podonsky's independent oversight program is the only one of its kind within the executive branch of the Government, which has become an important catalyst for dramatic improvements in safety and security. His office also operates the National Training Center, a center for safety and security training designed to ensure appropriate and effective training of federal and contractor personnel involved in protecting vital national resources.
Over the past 30 years with the Department of Energy, Mr. Podonsky has held a number of senior positions of ever increasing positive influence on departmental operations; from Director of the Office of Security Evaluations, Deputy Assistant Secretary for Oversight, Director of the Office of Independent Oversight and Performance Assurance, Director of the Office of Security and Safety Performance Assurance, Chief Health, Safety and Security Officer, to the position he now holds.
As Chief Health, Safety and Security Officer, he managed the major staff organizations responsible for health, safety and security policy development, assistance, training, independent oversight, enforcement, and the development and deployment of new security technology. His office also conducted health studies to determine worker and public health effects from exposure to hazardous materials associated with Department operations, supported international health programs and the implementation of medical surveillance and screening programs for current and former workers.
In his previous positions, Mr. Podonsky was responsible for providing direction for the development and promulgation of the Energy Department's safety and security policies, deployment of technical assistance. Mr. Podonsky was responsible for establishing and directing the Department's nation-wide independent oversight of nuclear safety, environment, safety and health, emergency management and nuclear safeguards and security programs. His office also was responsible for the Office of Environment, Safety and Health Residents, which provided a day-to-day onsite presence at departmental sites. His office reviewed the effectiveness of line management's performance in addressing and complying with all aspects of the Department's facility safety policies, including the design and construction of new facilities, safety adequacy of existing facilities, safety analysis, operations, quality assurance and control, and the organization and management of facility activities. Additionally, Mr. Podonsky's office managed the Department's Accident Investigation program.
Prior to joining the Department of Energy in 1984, Mr. Podonsky served as a nuclear materials inspector and conducted analytical evaluations of the nonproliferation programs of the United Nations International Atomic Energy Agency member states, including Korea, Taiwan, and Japan. In 1979, as a private consultant, he was responsible for completing a study of the technical qualifications required for nuclear power plant operators in order to mitigate a Three Mile Island type nuclear accident. While at the Nuclear Regulatory Commission, he served as a licensing official for the organization's non-nuclear power safeguards program. Mr. Podonsky also proudly served as an officer in the United States Air Force for over 3 years in various leadership positions.