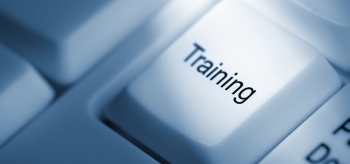 The Office of Health, Safety and Security's National Training Center (NTC) recently launched an exciting new DOE-wide voluntary Training Reciprocity and Collaboration initiative. Under the Reciprocity program, health and safety training programs may be evaluated to validate that they conform to the elements required for DOE training, and then be recommended for reciprocity throughout DOE. The program has tremendous potential to bring consistency and standardization to health and safety training across DOE.
The reduction of redundancies within training programs and courses will eliminate the need for workers to take the same training multiple times, and therefore, improve portability of training for workers who move between contractors and sites, and realize significant cost savings and other efficiencies across the Department.
The Reciprocity program is a result of dialogue and cooperation between DOE line management offices, labor organizations representing DOE workers, DOE contractor organizations, and the NTC.
Please click here to read a Memorandum provided to DOE leaders and Site Managers. For more information please contact Evan Dunne at edunne@ntc.doe.gov.