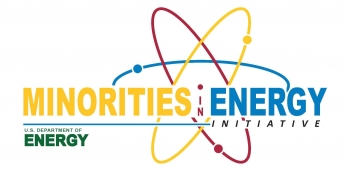 November 19, 2013

6:00PM

to

9:00PM

EST
Rayburn House Office Building, Room 2322, Washington DC
On November 19, 2013,  Congressman Bobby Rush is hosting the Congressional Forum on Minorities in Energy, featuring members of Congress and thought leaders from the public and private sector. The Minorities in Energy Initiative addresses the needs of underrepresented communities in the energy sector and aligns with President Obama's agenda for engaging more Americans in energy and science, technology, engineering, and math fields.
The Minorities in Energy Initiative, guided by the U.S. Department of Energy's Office of Economic Impact and Diversity, seeks to create a substantive, sustainable model that connects diverse stakeholders together to address challenges and opportunities for minority engagement in energy economic participation, STEM education, and climate change.
Speakers at the Congressional Forum include Congressman Bobby Rush; Senator Lisa Murkowski; Congresswoman Eddie B. Johnson; Congressman Joe Garcia; Congressman Chaka Fattah; Congressman Ben Ray Lujan; Congresswoman Grace Napolitano; Congressman Mike Honda; Chandra Sina, World Bank; Leslie Fields, Sierra Club; Ray Mallado, Great Minds in STEM; Andrew Pettigrew, Clean Economy Solutions; Charlene Dukes, Prince Georges Community College; and DOE senior leaders.