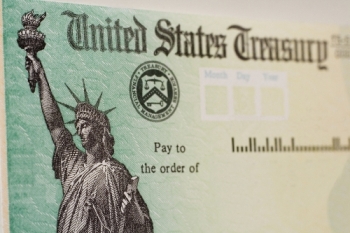 Today, President Obama announced a new initiative called Quick Pay that will cut the time it takes for Federal agencies to pay small businesses for contracted services. Now small businesses like yours can get paid faster for products and services provided to the Federal government, allowing small business contractors to invest back into the economy and create more job growth.
Read the Presidential Memorandum here.
Quick Pay will cut payment processing time in half, from 30 days to 15 days, so cash will flow to small businesses faster once the government has received the proper invoices from small business contractors. Last year the Department of Energy awarded over $7 billion in prime and sub contracts to small businesses. The Federal Government as a whole pays small businesses nearly $100 billion each year for goods and services. With Quick Pay, agencies are encouraged to take all reasonable steps to make payments as promptly as possible, improving cash flow for small businesses and providing them with a more predictable stream of resources. 
As Small Business Administrator Karen Mills said, now small business contractors "can put that money towards working capital, expanding their businesses, marketing their products, and creating jobs. Their financial footing gets stronger – permanently." Quick Pay is expected to benefit tens of thousands of small businesses.
This initiative is part of a comprehensive set of actions that the Administration is undertaking to help companies grow and create jobs, improving American competitiveness. Last week, Obama proposed the American Jobs Act, which contains several provisions to help create more jobs. Learn more about the American Jobs Act here.