Richard Kauffman - Senior Advisor to the Secretary of Energy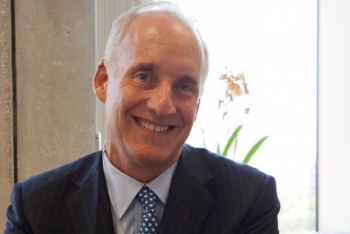 Richard L. Kauffman joined the Energy Department in September to serve as a Senior Advisor to Secretary Steven Chu.  Richard is one of the country's leading experts on private sector investment in clean energy.  He was Chief Executive Officer of Good Energies, Inc. a leading investor in renewable energy and energy efficiency technologies.  Richard was managing director and chaired the Global Financing Group at Goldman Sachs.  He previously served as vice chairman of Morgan Stanley's Institutional Securities business and co-head of its Banking Department.  Richard has also served as the chairman of the board of Levi Strauss & Co., and on the boards of several nonprofit organizations, including the Brookings Institution.
 
With more than two decades experience in the financial sector, Richard brings to the Department a unique perspective on some of the most challenging issues we face in climate change and in adoption of renewable energy and energy efficiency technologies.  Specifically, he is working with the Secretary to expand the Department's efforts to support the game-changing technologies we need to create the jobs of tomorrow, invest in the clean energy economy, and help ensure America remains competitive in the global marketplace.