Every month we ask you to share your energy-saving tips, and we feature some of the best ideas in a Storify to encourage others to save energy and money at home. For this month's #tipsEnergy, we want to know how you plan to save energy during the summer.
Storified by Energy Department ·
Wed, Jun 19 2013 20:01:06
Across most of the U.S., the start of summer
brings sultry weather and the need to use air conditioning. But just because temperatures
are soaring, doesn't mean your energy bills have to reach record highs. Whether
you're enjoying the summer weather outside or from the comfort of your home, there
are plenty of simple ways to save energy and money around the house. This
month, we want to know your tips for cutting your energy bills during summer.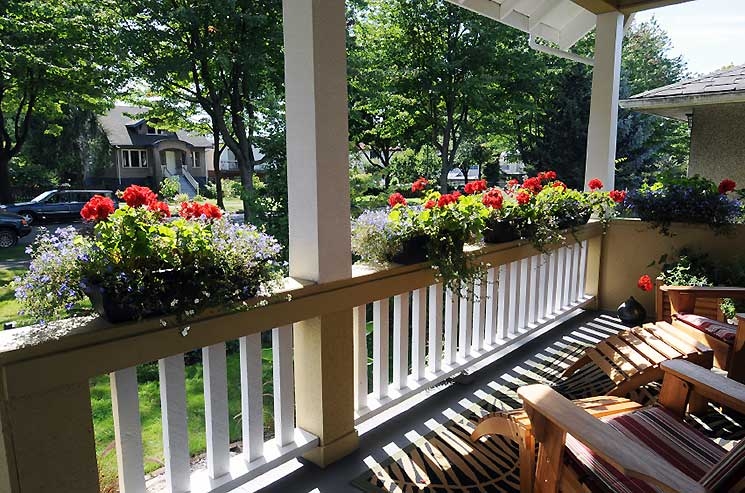 With summer just around the corner, we want to know how you plan to save #energy & money this season. Share your tips using #tipsEnergy
Before you turn on the air conditioner, try cooling your
home with a fan as one Twitter user points out. In many parts of the country, well-placed fans
are enough to keep your home cool. If you live in a place that requires air
conditioning, using a ceiling fan will allow you to raise the thermostat
setting about 4 degrees without decreasing your comfort.
But don't forget to turn the fan off when you leave the
room. Fans cool people -- not rooms -- by
creating a wind chill effect.
@ENERGY I plan to use ceiling fans!
Before you turn on your air conditioner for summer, be sure
to check your air filters. Replacing a dirty, clogged filter with a clean
one can lower your air conditioner's energy consumption by 5-15 percent. Learn
more about maintaining
your air conditioner.
Clean your air filters monthly. Dirt and dust hinder air flow, reducing efficiency. #saveEnergy #tipsEnergy
Let sunlight in your home but keep warm air out with carefully
selected window treatments. Window awnings can reduce solar heat gain in the
summer by up to 65 percent on south-facing windows and 77 percent on
west-facing windows. Check out other energy-efficient
window treatments and more tips for improving the energy efficiency of your
windows.
To #saveenergy this summer and #staycool, use blinds & drapes to block direct sunlight. Could also install solar screens. #tipsEnergy
Did you know: the average shower uses 10 gallons of hot water.
As one Twitter user suggests, taking shorter showers is one no-cost way to save
energy. Another way to start saving money instantly on your water heating bill is
to lower
the temperature of your water heater.
@ENERGY take shorter showers!!!!!
Don't heat your home with kitchen
appliances or electronics this summer. A few of our Twitter followers
shared tips that will allow you to take advantage of the warm weather and
reduce your energy bills.
@ENERGY #tipsEnergy need an excuse to BBQ more this summer? Grilling outside wont add heat inside like a stove. Just dont keep the door open
Take advantage of free solar power- hang your clothes out to dry. #tipsEnergy ow.ly/m2VSr
@ENERGY Going to try to bike/walk if my destination is within 2 miles. #tipsEnergy @BikeFed
Looking for longer-term ways to save energy all year long,
not just in the summer? Some state and local utility programs across the
country offer tax credits for energy efficiency improvements. Check out our Tax Credits & Rebates page to find
savings in your area.
@energy my #tipsEnergy is to take advantage of state and #utility programs to seal and reduce parasitic loads at home. I save $500 annually.
For more ways to save energy and money at home, visit Energy Saver.