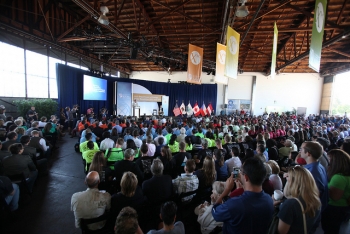 Teams gather to hear the final results at the U.S. Department of Energy Solar Decathlon 2013. Many former Solar Decathlon participants have gone on to pursue careers in clean energy and sustainable housing. Photo by Stefano Paltera, U.S. Department of Energy Solar Decathlon
The U.S. Department of Energy Solar Decathlon 2015 will kick off at Orange County Great Park in Irvine, California, on October 8. The nine-day collegiate competition challenges teams to design, build and operate energy-efficient solar-powered houses that are cost-effective and appeal to consumers.  
Not only does the competition produce some of the most stunning, creative and sustainable home designs ever seen, it also helps build a world-class workforce to address one of the biggest challenges of the 21st century: reducing harmful carbon pollution that causes global climate change.
The competition blends classroom instruction with real-world, hands-on experience to teach collegiate students the science, technology, engineering and mathematics (STEM) concepts they need to build their Solar Decathlon houses. Since the biennial competition began in 2002, many former participants have gone on to pursue careers in clean energy and sustainable housing.
Today, we highlight just a few of these talented, inspiring Solar Decathlon alumni. Click on their names to read full profiles on solardecathlon.gov.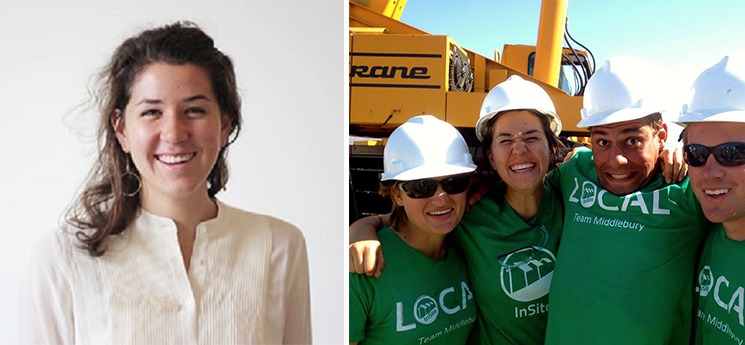 Cordelia Newbury is a project coordinator for building management software company Lucid Design Group. She works with customers to identify ways to reduce energy use. Although she now coordinates energy efficiency improvements for dozens of buildings at a time, she can trace her career back to two homes in particular -- Middlebury College's entries for Solar Decathlon 2011 and 2013.
Newbury says her experience with Solar Decathlon fueled her passion for sustainability. "After working on the construction of the Self-Reliance house for Solar Decathlon 2011, I became more curious about architecture and building efficiency movements and was hooked." For the 2013 competition, Newbury served as team manager of Middlebury's InSite house and learned valuable skills she uses in her job today.
She credits Solar Decathlon for helping kick-start her career in energy efficiency: "The amount of responsibility that we had on Solar Decathlon is not often available through internships, and having administrators and contractors get to know me and my teammates created strong relationships that guided me to my job with Lucid."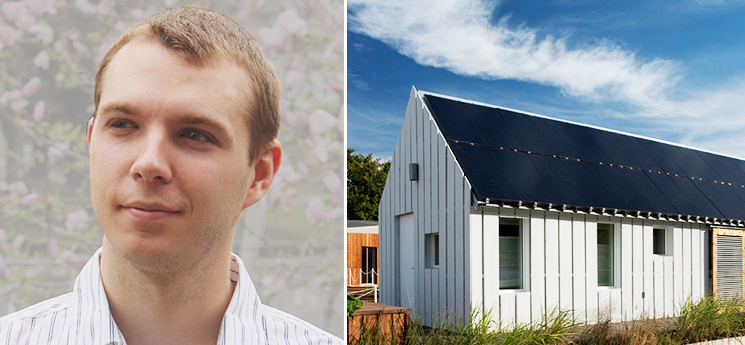 Before he founded Passive Energy Designs in St. Louis, Missouri -- a consulting firm that has helped boost the energy efficiency of more than 100 high-performing buildings -- Ryan Abendroth was a solar decathlete.
He did energy modeling for the University of Illinois Urbana-Champaign's Gable Home in Solar Decathlon 2009, which gave him valuable experience combining energy efficiency practices and attractive design to create an incredibly sustainable house that produces enough energy to fill its needs. Abendroth's team went on to pursue Passivhaus Certification -- a rigorous energy performance standard -- for Gable Home, leading him further down the path of sustainable design and paving the way for his own company in 2010.
Abendroth says he feels that Solar Decathlon is a big reason for his current success: "My Solar Decathlon experience did not just benefit my work, but it laid the foundation for all my work to come. It introduced me to the passive house concept, which, five years later, is still a main tenant of my business and life."
Former solar decathlete David Schieren is the CEO of EmPower Solar, a Long Island-based solar engineering and installation company. He was a graduate student in energy management when he joined the New York Institute of Technology's Solar Decathlon 2005 team, spending two years as the energy team leader. In this role, he was responsible for engineering and assisted in project management, fundraising, communication and other tasks.
Schieren says Solar Decathlon's unique, hands-on approach to teaching STEM provides participants with the experience they need for the clean energy workforce. "There is simply no substitute for direct experience, and the Solar Decathlon provides an unparalleled opportunity to work with a real budget and collaborate with an interdisciplinary team on renewable energy, energy efficiency, construction, project management, marketing, communications and fundraising."
He also says the competition helped blaze the trail for his own successful career. "The Solar Decathlon played a pivotal role in my professional development because it gave me the ultimate crash course in STEM topics through both academic textbook learning and project/competition-based learning."
Schieren remains passionate about Solar Decathlon, attending every U.S. event since 2005. He says what he learned at Solar Decathlon made a huge impact on his life and career. "For me and many competition alumni, the Solar Decathlon is a life-defining event. While I was already passionate about solar and sustainability, the competition transformed my passion into laser focus and clarity of purpose with experience to back me up."