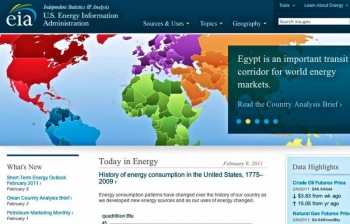 The U.S. Energy Information Administration (EIA) just launched a brand new website that includes new features, even more information, and improved navigation. The new site is the latest in a comprehensive initiative to improve the agency's capacity to achieve its mission -- collecting, analyzing, and disseminating independent and impartial energy information.
Among the site's new features is "Today in Energy," focusing on timely energy topics and issues with interactive charts, published every weekday. The inaugural feature focuses on the history of energy consumption in the United States.  As you can see in the chart below, wood served as our primary energy source from 1775 to 1850, coal became the primary source in the late 1850s, and for the past decade, petroleum, natural gas and coal together  provided  an average of 87% of America's total energy use.
And that's not all. If you click through to the graph on their site and move your cursor over any of the lines in the chart, you can see the exact amount of each type of energy the United States used each year.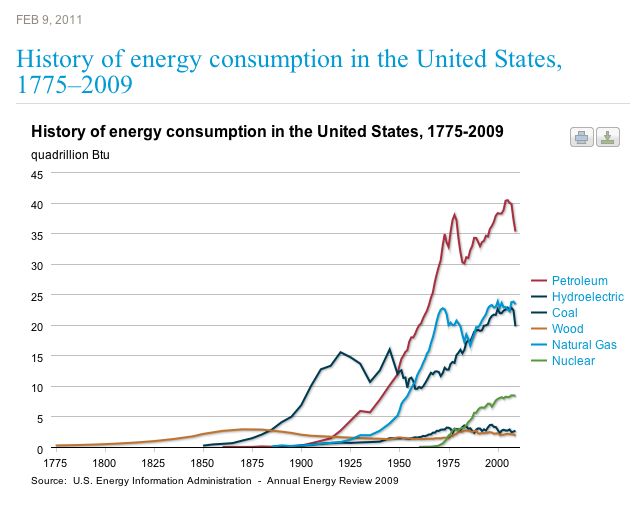 All of these changes and updates are just the first phase of EIA.gov's redesign. You can expect more improvements over the coming months.