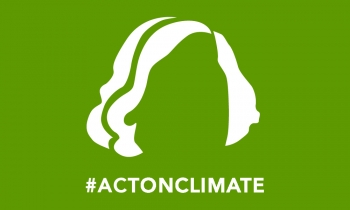 All Earth Day long, Secretary Moniz will be sharing behind-the-scenes photos from his Earth Day trip to Boston. Follow along at instagram.com/energy. | Graphic by Sarah Gerrity, Energy Department.
It's Earth Week on Energy.gov! All week, we're focusing on climate change, highlighting Earth Day events and sharing ways Americans #ActOnClimate -- from climate scientists at the National Labs to high school students competing in the National Science Bowl. Follow along all week on Twitter, Facebook, Instagram and Google+, and let us know how you #ActOnClimate.
Happy Earth Day! Energy Secretary Ernest Moniz is on the road to highlight the Energy Department's work to fight climate change and create a brighter energy future -- and he wants to share his trip with you.
Follow @energy on Instagram for behind-the-scenes photos from Secretary Moniz's Earth Day trip to Boston. The Secretary will also share photos on Twitter -- via @ErnestMoniz -- and on his Facebook page.
This afternoon, Secretary Moniz will join Boston Mayor Marty Walsh and Environmental Protection Agency Administrator Gina McCarthy at the New England Aquarium to discuss the effects of climate change on the Boston Harbor and meet with teens participating in the Aquarium's youth environmental programs.
Tonight, the Secretary will take the mound at Fenway Park, joining Administrator McCarthy to throw out the first pitch at the Red Sox Earth Day game. (If you're in the stands, be on the lookout for a few of our favorite Energy.gov videos on the jumbotron.)
How are you celebrating Earth Day? Leave comments with the hashtag #ActOnClimate on the Secretary's Instagram photos or Facebook page -- or tweet at @ErnestMoniz -- to let him know.