During the month of November, we featured the National Labs and their work in energy efficiency on Energy.gov.
Storified by Energy Department ·
Mon, Dec 02 2013 16:50:36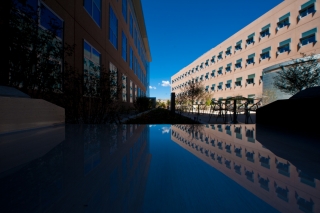 Transformative Science: Energy Efficiency at the National Labs
This month on energy.gov, we're featuring the Energy Department's National Labs and their work in energy efficiency: the technologies the...
The National Labs are fundamentally changing the way that consumers and businesses approach energy efficiency. The Labs are developing new technologies that increase the efficiency of buildings and vehicles, conducting research that helps consumers understand their energy usage and providing cutting-edge facilities that researchers from government, academia and the private sector can use to study energy efficiency.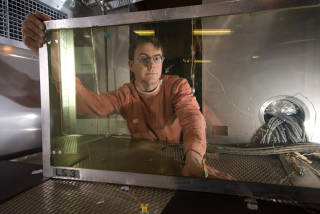 New Window Technology Saves Energy and the View
With funding from the Energy Department, the National Renewable Energy Laboratory is working to develop a new insulating window film that...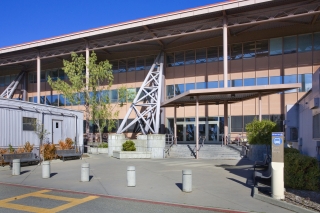 Energy Efficiency: Helping Home Owners and Businesses Understand Energy Usage
Learn how a team at Berkeley Lab is helping consumers and businesses understand their energy use and save money.
Learn how @PNNLab is running #energy efficient products through the paces http://t.co/TDyHPApYb7
NREL-Developed Software Tackles Building Efficiency and Offers Cost Savings - http://t.co/YbSFDCO8bw
The Retrocommissioning Sensor Suitcase Brings Energy Efficiency to Small Commercial Buildings
Most buildings in the U.S. don't perform as energy-efficiently as they could simply because energy-using equipment in the building have n...
To improve #EnergyEfficiency, #PNNL researchers are developing lightweight materials for vehicles | http://t.co/nI62x2AqtE | @ENERGY
Nanoscale engineering boosts performance of #quantum dot LEDs. http://t.co/0CeK7s4yKp #LED #nanotech #science #natlabs #energy @ENERGY
Energy Savings in 3-D | ornl.gov
ORNL 3-D printer in use. Researchers at the Department of Energy's Oak Ridge National Laboratory are working with aircraft makers to dete...
Improved nuclear fuel means increased #EnergyEfficiency for next-gen nuclear power @ENERGY @INL @ORNL http://t.co/NFEVUfxZBM
The National Labs also practice what they preach by utilizing energy-efficient materials and construction practices at their facilities across the country.
Fermilab's Grid Computing Center is always looking for new ways to be sustainable and energy-efficient. http://t.co/XD6FyQszLl
ORNL continues to reduce its energy footprint | ornl.gov
ORNL continues to reduce its energy footprint ORNL has 15 buildings that are LEED certified and 23 that are High Performance Sustainable ...
#Sustainability projects recognized "Best in Class" by @NNSANews | http://t.co/IBwkunUIan
NETL: Features - November 2013
NewsRoom Features - November 2013 The National Energy Technology Laboratory (NETL) is known for creating solutions that meet the Nation's...
Congrats to our four NNSA Sustainability Award winners! http://t.co/v3MTZpWNC2 @ENERGY @nnsanews
Idaho National Laboratory
converted their 80 biodiesel buses to a more efficient dual fuel process -- allowing the buses to run on biodiesel and natural gas at the same time.
INL dual-fuel buses reduce operating costs, carbon footprint
INL has begun converting its fleet of 80 biodiesel buses so they use an alternative fuel process called "dual fuel," whereby buses run on...
#DidYouKnow: The average home has air leakage = to a 2-ft-sq hole. That's like leaving a medium-sized window open 24/7. @ENERGY
Argonne National Lab
asked their followers to share their thoughts on why energy efficiency is important.
Energy efficiency is important because __________