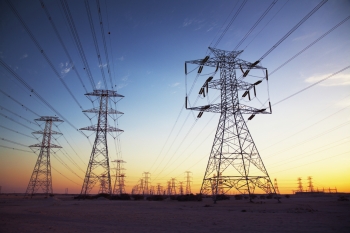 Photo via iStock by Getty Images.
Historically, the electric utility sector has a strong track record of maintaining the reliability of our nation's electric grid.  Working collaboratively, federal and state governments, regulators, utilities, grid operators and other stakeholders have developed technologies, tools and procedures to protect our nation's critical infrastructure. That record goes back decades and is one that should make us all proud.
Yesterday, the Environmental Protection Agency (EPA) proposed a plan to cut carbon pollution from power plants. EPA's proposal -- called the Clean Power Plan -- will cut power sector emissions 30 percent below 2005 levels by 2030. Power plants are the largest source of U.S. carbon pollution, and this plan is a major step in addressing climate change and its impacts on public health. Learn more about the rule here.
In addition, the Plan puts states in the driver's seat and gives them sufficient flexibility to use all the tools at their disposal to meet the requirements of the rule while maintaining the reliability of the electric system.
The key flexibilities are (1) state-wide targets rather than plant-specific requirements, (2) timing, (3) an "all-of-the-above" set of compliance options, and (4) the opportunity for multistate cooperation. Under the Clean Power Plan, states can retain all power plants needed to ensure reliability, dispatching them less intensively during off-peak hours as needed to achieve their state-wide emissions rate reductions. Moreover, they have sufficient time to craft plans to maintain reliability while meeting their carbon pollution reduction goals. Furthermore, the plan gives states tremendous flexibility to choose from a broad set of low-carbon options (including natural gas, coal with carbon capture and sequestration, nuclear energy, renewable energy or energy efficiency). The Plan also allows for collaboration across state lines, building on a long tradition of multistate cooperation to ensure broader power system reliability.
The Energy Department will provide technical assistance and constructively engage with state regulators, regional reliability coordinators, independent system operators, regional transmission operators, state public utility commissions and other stakeholders. We are committed to working with the EPA and stakeholders to successfully implement the Clean Power Plan while maintaining electric grid reliability.