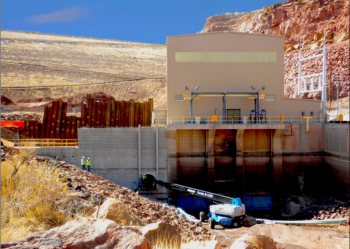 Abiquiu Facility's new powerhouse | Photo Courtesy of Los Alamos County
At the Energy Department, we're working on ways to leverage the nation's abundant wind and water resources for cleaner, efficient energy generation. Yesterday, we marked the start up of the first Recovery Act-funded hydropower project to be completed nationwide – New Mexico's Abiquiu Low-Flow Turbine Hydropower Project. The project will increase the facility's renewable energy generation capacity by 22 percent, producing enough energy to power 1,100 homes annually and supplying clean energy to Los Alamos County, including the Department's Los Alamos National Laboratory.
Supported by a $4.5 million Recovery Act grant from the Department, the project secured another $4.5 million from private investors to fully fund this initiative.
Check out the Department's Wind and Water Power Program's work to advance innovative clean energy technologies that are improving our environment and advancing our energy security 
________________________________________
Earlier this week, the Department's Pacific Northwest National Laboratory celebrated the completion of the largest construction project in the lab's history. The lab's Capability Replacement Facilities will support vital science, energy and national security programs funded by the Energy Department, including our National Nuclear Security Administration, the Department of Homeland Security and the National Institutes of Health.
Beyond the many scientific advances and innovative programs at work behind the facilities' doors, the buildings are some of the nation's most energy efficient laboratory complexes.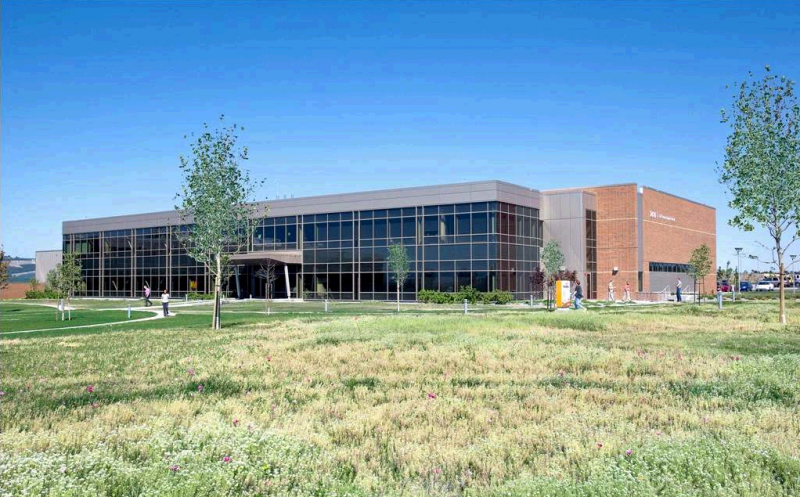 Embed photo: PNNL's Physical Sciences Facility | Courtesy of Pacific Northwest National Laboratory
The Biological Sciences and Computational Sciences Facilities together consume 30 percent less water and more than 30 percent less energy than typical laboratories. Thirty-five percent of the buildings' electricity is generated by renewable energy and nearly 78 percent of the materials used in their construction were recycled or saved for reuse. The Physical Sciences Facility will feature a number of technologies designed to save money and save energy. Just a few of these include high efficiency condensing hot water boilers, a heat recovery system and energy efficient lighting and control.
________________________________________
Giving a new definition to "Army green," the Department's National Renewable Energy Laboratory (NREL) is teaming up with Army bases around the country to take these installations to net zero across the board, including energy, water and waste. At the Army's request, NREL created an application for the Net Zero Installation Energy program. Moving forward, NREL will work with bases on net energy efforts and Pacific Northwest National Laboratory will work with installations on water conservation and waste diversion.
Army Net Zero Installation Portfolio Manager Kristine Kingery noted, "The Army's net zero vision is a holistic approach to addressing energy, water and waste at Army installations. We look at net zero as a force multiplier for the Army that will help us steward our resources and manage our costs."
Already, Army bases are taking innovative steps to be more energy conscious and efficient. For example, Texas's Fort Bliss has deployed solar daylighting in the dining facility, warehouse and gym and energy efficient windows and photovoltaic systems on a number of its buildings.
Take a look at this initiative and the Army's Vision for Net Zero