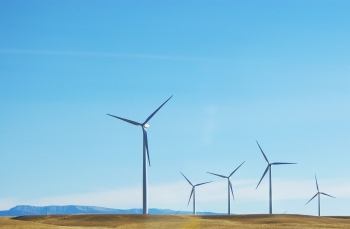 Americans' use of wind energy -- like that produced at this wind farm in Montana -- grew by 18 percent in 2013 over the previous year. | Photo courtesy of Free Images.
Each year, Lawrence Livermore National Laboratory uses data from the Energy Information Administration to illustrate the way Americans are consuming energy.
This year's energy trends aren't drastically different than 12 months prior. But the data provides broad snapshots of where we get our energy, which energy sources are growing or shrinking in adoption, and what sectors consume the most.
Here are a few takeaways:
To explore these trends in more detail, check out this year's energy flow chart and compare to others from 2012, 2011 and beyond.