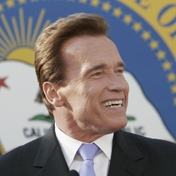 I doubt I was the only one thrilled to hear that former California Governor Arnold Schwarzenegger will keynote the second annual ARPA-E Energy Innovation Summit at the end of this month.

On top of being the former governor of the State of California and one of the biggest movie stars of all time, Arnold Schwarzenegger is also credited with having played a pivotal role in leading the state of California toward one of the cleanest energy economies with some of the boldest long-term goals in the country.


So he's the perfect person to join Department of Energy Secretary Steven Chu, U.S. Navy Secretary Ray Mabus, Bank of America Chairman and former DuPont CEO Charles Holliday, and ARPA-E Director Arun Majumdar as keynote speakers at this year's ARPA-E Energy Innovation Summit -- a multi-day event designed to spur the networks of leaders who will bring about the next industrial revolution in clean energy technology. 

In addition to these inspiring speakers, the event will showcase more than 200 brand-new, groundbreaking technologies, including more than 100 which received catalyzing grants from ARPA-E over the past two years.


You can learn more about the 2011 ARPA-E Energy Innovation Summit's agenda, speakers, and new technologies, and you can expect to hear much more about the Innovation Summit here on the Energy Blog in the coming weeks.
G. Simmons is a new media specialist and a contractor to the Office of Public Affairs.