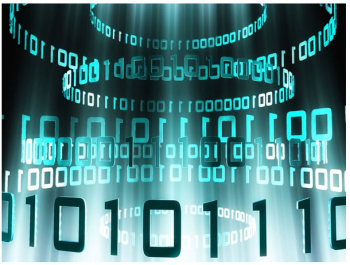 Bitmap indices translate variable values into strings of bits, or ones and zeros. | Photo Courtesy Getty Images.
Our world is increasingly data-driven, whether we are searching for information on our home computer, accessing databases for everything from medical records to financial data, or scanning the depths of outer space to unlock the secrets of the universe. As data volumes increase, making sense of all this data increasingly requires an ability to quickly find essential pieces of information buried in a mountain of bytes.
To address this challenge, computer scientists at the U.S. Department of Energy's Lawrence Berkeley National Laboratory (Berkeley Lab) developed a new approach to searching massive databases. Embodied in open-source software called FastBit, the new method can search massive databases 10 to 100 times faster than large commercial database software, depending on the specific application. Originally developed to sort through the massive data produced by nuclear physics experiments, the software has found important commercial uses. For example, Yahoo! has used FastBit to better match web content and advertisements. A German-based pharmaceutical firm has used the software to accelerate drug discovery.
You can read more about it all here.